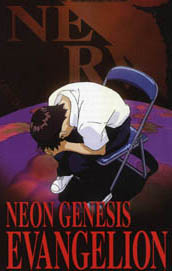 From Anime News Network
Adult Swim has announced that Neon Genesis Evangelion will begin airing Thursdays, starting October 20th, at 12:30 a.m. New episodes of Fullmetal Alchemist will also start airing on Saturday, starting on September 17th at Midnight.
Also,
A new programming block, called Barbed Wire Biscuit, will premiere on G4 on on August 29 at midnight EST (9PM PST). RahXephon will air on Barbed Wire Biscuit under what remains of the "Anime Unleashed" label.