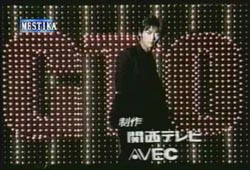 From AnimeNation:
Media Blasters confirmed having ... encountered difficulties in trying to license distribution rights to live action Japanese television series including GTO.
I loved the GTO live action series so much I was wondering why someone hadn't snatched it up yet. All we have is the live action GTO movie, which is no where near as good as the series. At least now I know someone's trying for it.
On a related note, I heard that -- in addition to the original 12-episode series -- there was a 2-hour special. If anyone knows where I can find a good place to download the special, let me know. Not that anyone reads this stupid blog, but it's worth a try.